See on Scoop.it – PLE-aren nondik norakoa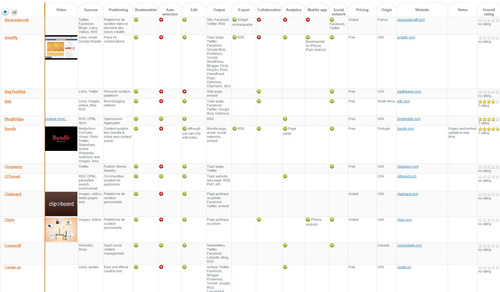 Curation Platforms are tools enabling you to select manually content online, to edit and share it.
This comparison table is part of a French IT news article about Curation Tools: "Le Guide de la Curation". For more details about products and criteria, please read to the original article:http://pro.01net.com/editorial/529626/le-guide-de-la-curation-(3)-les-outils/
This comparison is associated to another one about the automatic publishing tools, that automatically select content : http://socialcompare.com/en/comparison/outils-de-publication-automatique-md16pw3
You are free to update this comparison and rate your favorite tools!
See on socialcompare.com